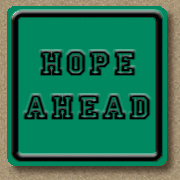 This song takes its inspiration from the Oklahoma Bombing tragedy on April 19, 1995. The original lyrics reflected that. Some of the lyrics have remained, but after September 11, 2001 and the continuing list of tragedies in this world. Today, with all these wonderful movements in place, this song is reborn in 2018. To all of the students out there creating a movement and to the rest of the world, be that change.

Here in Montreal, we have the sad reminder on a yearly basis of the Ecole Polytechnique massacre where 14 women were killed and another 28 people were shot on December 6, 1989. It's the birthday of my brother so it's right there in the forefront as another remembrance day.

The latest casualty close to home was at the mosque in Sainte-Foy, near Quebec City on January 29, 2017. 6 people were killed and another 19 were injured.

Peace,
Mitch


Mitch Knowles: Lead vocal, electric and acoustic guitar, mandolin, back vocals
Jeff Fisher: Piano, B3
Eric Bergeron: Bass
Richard Provençal: Drums
Raymond Fabi: Back vocal arrangements, power tambourine and most of all, moral support

Recorded at Studio Victor, engineer Daniel Boivin.
Overdubs in Mitch's studio and mixed by Mitch.

Side note: During the recording at Studio Victor in 1995, our session was stopped right in the middle when the fire department came running into the building looking for a shovel. A young girl (if memory serves me correctly) fell inside a container compartment filled with sand hooked up to a stationary freight train and supposedly suffocated and I do believe she passed away. All this while we're singing a song about hope. How sadly ironic.